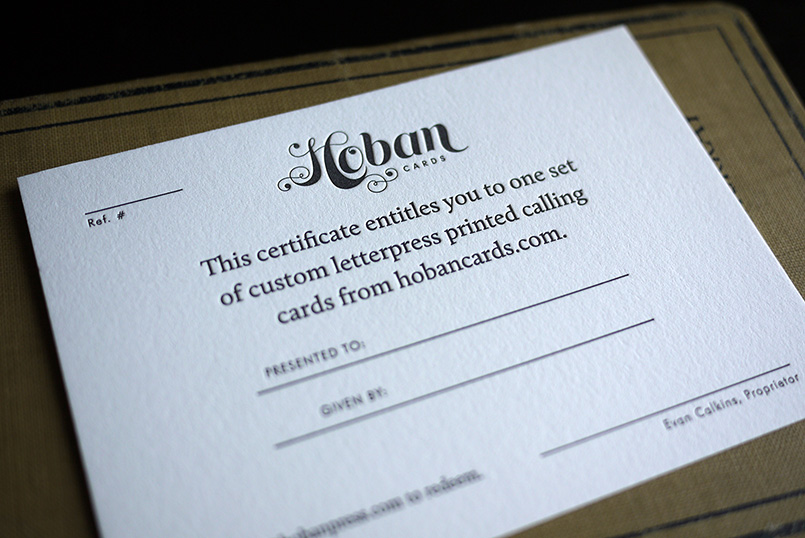 Today I am announcing some lovely gift certificates for use on hobancards.com.
This will allow the giver to present a beautiful letterpress printed gift card, printed on the same stock and with the same quality that will be present on the final set of calling cards. A matching envelope will also included.
This is a unique & personal gift that will go well for any occasion. If you're interested in a gift card, please contact me!