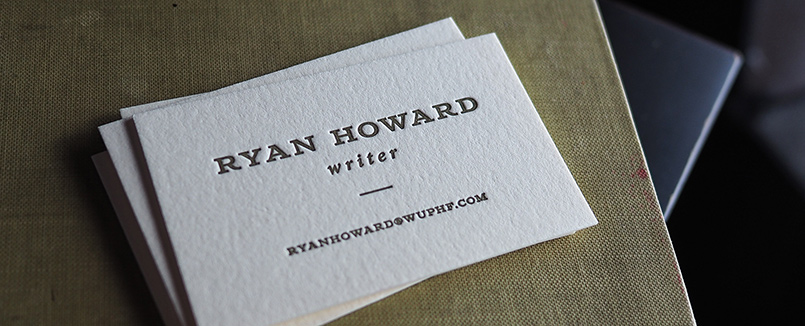 I'm extremely excited to announce at the end of 2014 I was able to quit my day job as a web developer to focus 100% of my time on Hoban Press and Hoban Cards. (Yippee!!) I'm looking forward to releasing new products and designs more regularly.
Today I'm releasing six new letterpress printed calling card templates at Hoban Cards. Here's a short description of, and link to, the new templates available — all starting at $75.
On Sale
Two templates that were previously at the $75 price point are currently on sale for $50. Checkout the much loved Typewriter Card and The Scholar.