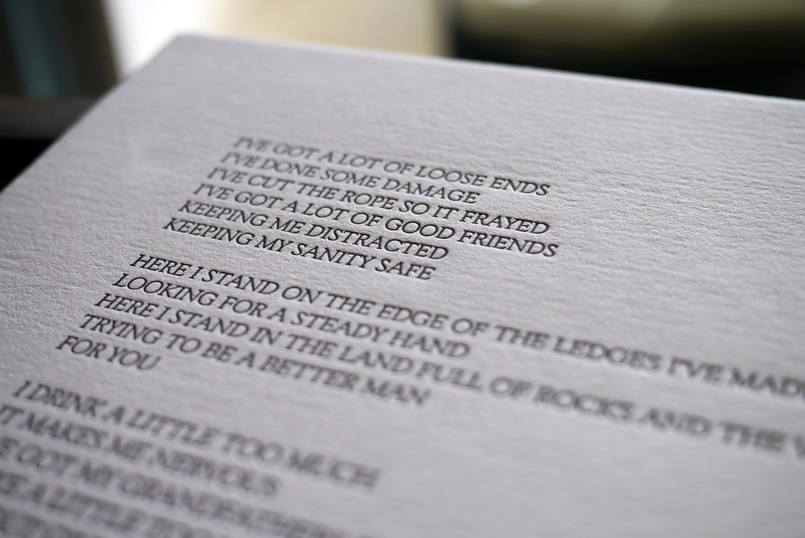 Noah Gundersen, a good friend from my hometown, contacted me to print some simple lyric sheets for his newly released album, Ledges. These were printed on our Heidelberg Windmill on the wonderful 140# Holyoke Rag.
If you haven't heard Noah's music, do yourself a favor and look him up. Download or stream his most recent album, or head over to his Bandcamp page and listen to his prior album, Family. You may have recognized his music if you're a Sons of Anarchy fan, as his songs have been feaured on a few episodes. There are also countless videos of Noah and his sister Abby performing on YouTube.
The music video to the above lyric sheet is also a great place to start!