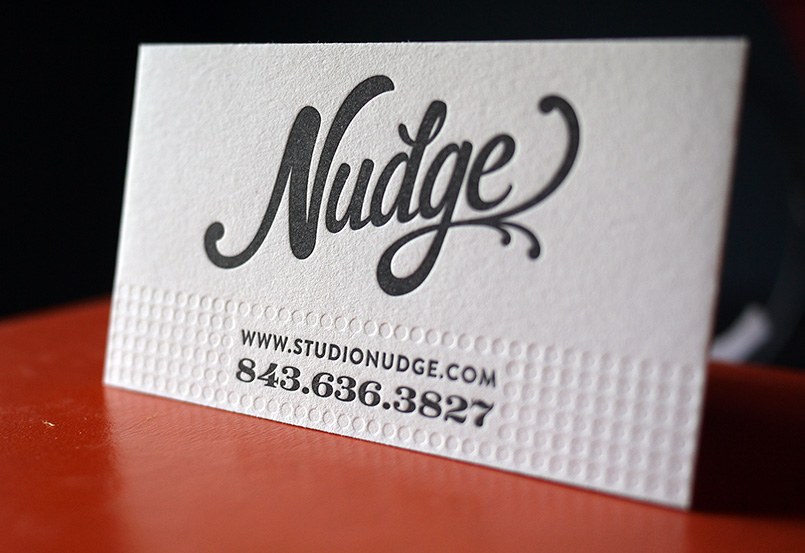 When I received this design from Cy Coffman of Nudge, I was very excited to get started. The subtle circle texture as a blind impression worked out very well to frame in the contact information at the bottom.
Be sure check out http://studionudge.com and their impressive website and design work!
Printing on 110lb pearl white Crane Lettra.